thrv, LLC (thrv.com), the first and only jobs-to-be-done product management software, today announced that Melissa Burghardt has joined the company as a Growth Partner. For thrv's customers, Melissa brings 20 years of experience driving products & strategy at companies including YP, OpenX, and Yahoo!.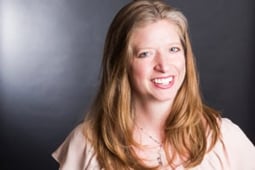 As a Growth Partner, Melissa will partner with businesses in applying Jobs-to-be-Done (JTBD) theory in thrv's software. "I am thrilled to join the thrv team to help businesses accelerate their revenue and profitability growth by leveraging jobs-to-be-done," said Melissa. "Having partnered with thrv as a customer, I was really impressed with the team, as well thrv's methodology and unique software for applying JTBD. I saw first-hand how a product team can use thrv to bring JTBD to life within their own organizations."
"We are extremely excited to have an executive as experienced and intelligent as Melissa join the thrv team," said Jay Haynes, CEO and founder of thrv.
Melissa joins thrv from YP where she was Senior Vice President of Media Products. At YP (previously part of AT&T), Melissa partnered with thrv to drive a Jobs-to-be-Done approach to product strategy with her team. "thrv's structured and quantitative approach to JTBD helped us more deeply understand how small and medium businesses struggle to acquire new customers. Our thrv Growth Partner was instrumental in helping us listen to customers in a new way and frame the market opportunity accordingly, applying our insights consistently via thrv's app."
About Melissa: Prior to thrv, Melissa was responsible for YP's Advertising products for local businesses, including product strategy, product management, product marketing, analytics and yield management. Prior to YP, Melissa was Vice President of Partner Services at OpenX where she was responsible for the company's US publisher relationships. Before that, Melissa spent almost 10 years at Yahoo! in a variety of leadership roles in the US and in Europe. Previous to Yahoo!, Melissa worked in Silicon Valley gaining entrepreneurial experience at a data storage systems start-up and at the management consulting firm Mitchell Madison Group. Melissa holds a Bachelor of Science in Chemical Engineering from the California Institute of Technology.
About thrv: thrv, LLC (thrv.com) is the first and only product management software for enterprises based on the jobs-to-be-done method. thrv provides training, services, and software to companies looking to implement the jobs-to-be-done method in order to accelerate their revenue and profitability growth. thrv's software transforms product management into a customer-centric and metric-driven practice.
About Jobs-To-Be-Done: Jobs-to-be-done (also known as Jobs Theory and JTBD) is a framework popularized by Harvard Business School Professor Clay Christensen based off the concept that customers are not "buying" products, they are "hiring" products to get a job done. As a result, companies and product teams can use JTBD to focus on how customers struggle to get a job done, and design products and services accordingly.