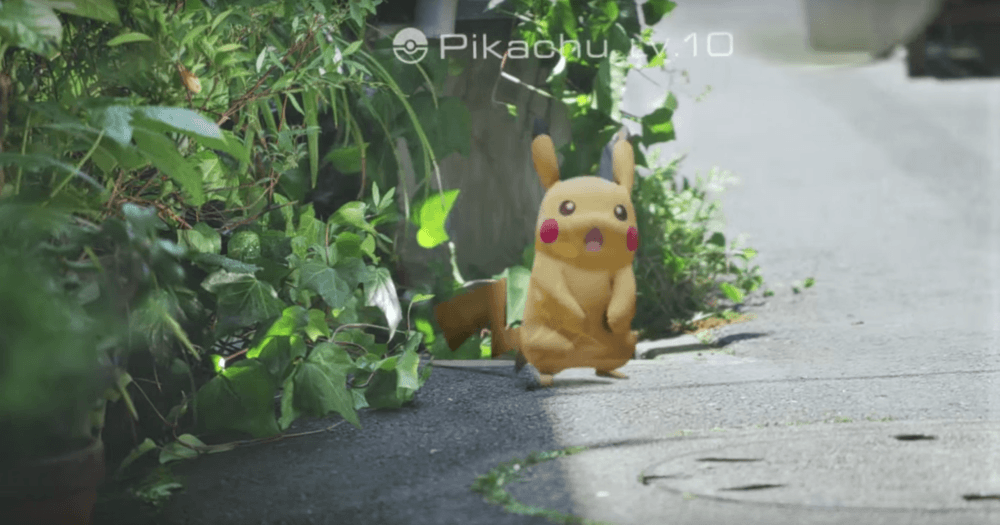 Executive Summary:
With Pokemon Go's explosive growth, product teams around the world are asking, "What are we going to do with Augmented Reality?" Jobs-to-be-Done provides a customer-centric framework for deciding if and how to invest resources in this new technology and ensure your efforts will create customer value.
Don't rush to build; be swift but purposeful. Flocking to new technology without a clear strategy can be counter-productive and increase your risk of failure.

Define your customer's job-to-be-done.
Identify the unmet needs in the job-to-be-done.

Answer these questions, "Can augmented reality help our customers meet these needs faster or more accurately? If so, how?"

Measure if the new ideas will meet customer needs faster or more accurately than the existing solutions.

Determine if you can integrate the ideas from Step 4 into your existing product or if you need to build something new.
---
If you've gone online in the past week, even for just a moment, you've no doubt heard about Pokemon Go, the Augmented Reality game that has men, women and children taking to the streets, parks and museums in a fevered effort to catch 'em all. The game's success has sent Nintendo's stock soaring and Product Managers across the country are being asked: What's our AR strategy?
As recently as last year, Augmented Reality was firmly ensconced in the Trough of Disillusionment on the Gartner Hype Cycle. However, Pokemon Go's success coupled with reports of it driving real in-store traffic and revenue, shows the technology is realizing its commercial potential. The distant, sci-fi promise of AR is here, now.
If you're a Product Manager, you may have colleagues running rampant with "shiny new toy syndrome," asking when you'll have an AR solution ready to launch. Someone may have even written a press release already. The temptation to build first and ask questions later is strong, but it doesn't feel right to you. Prioritizing your existing road map was agonizing and re-allocating resources to the dream of AR will take away from key projects already underway. But, you don't want to appear staid, lacking in agility and dynamism, and, above all, you're a team player. Shouting down your better angels, you say, "OK, let's do a brainstorming session."
Famous last words.
The company's best minds are assembled. The room is full of energy. BD talks about partnerships. The UX team argues the finer points of distinguishing reality from augmentation. Someone's telling a story about their neighbor's nephew's crazy antics hunting down Pokemons. Ideas flow like water from a firehose--plenty of volume, but little precision. Two hours later you've got four walls filled with sticky notes, divergent ideas, and a vague direction set by the HIPPO (Highest Paid Person's Opinion).
Back at your desk, trying to piece the ideas into a project plan, you wonder how you could've done things differently.
Here's an idea: turn your generic brainstorming session into a Jobs-to-be-Done idea generation session. It focuses your team on the most important issue: how to address the unmet needs in our customer's job-to-be-done. This approach ensures that what you do with Augmented Reality, if anything at all, will be of real value to your users and not just a transparent, rudderless attempt to ride the wave of a suddenly popular technology.
In the JTBD idea generation session you'll focus on those unmet needs and continually ask, "would an AR solution help our customers accomplish their jobs-to-be-done faster or more accurately?"
Let's walk through the process as if you're a Product Manager in the field of medical imaging.
First, define your customer's job-to-be-done through research and customer interviews. For our example, let's say the JTBD is "Diagnose skin cancer."
Next, interview your customers to determine the needs within the job and then survey them to identify which needs are unmet (important and unsatisfied). For the job of "Diagnose skin cancer" unmet needs may include:
Reduce the time it takes to detect a change in a patient's skin condition e.g. a mole has grown in size or changed in color or texture.

Reduce the likelihood of missing a change on the patient's skin.
NB: If you have already defined your customer's JTBD and researched the needs, you don't need to do it again just because there is new tech available. You can jump straight to idea generation, using the research you already have. Incidentally, thrv can help you execute these steps quickly.
Now, assemble the company's great minds for an idea generation session. But, don't guide the session with "How do we add Augmented Reality to our product?" Instead, ask "How can augmented reality help our customer reduce the time it takes to identify a change in a patient's skin condition?"
After collecting ideas on how augmented reality can serve this unmet need, judge the ideas based on how well they meet the need. In other words, which solution will identify skin changes fastest? Think through the process of using the new AR solution and consider if it's actually faster than the existing solutions your customers use. If the AR solution is faster, it will create value and drive growth. If it's not, don't bother investing it.
Finally, if your idea does meet the needs in the job faster or more accurately, determine if you can integrate it into your existing product or if you need to make a new one.
Explosive growth is exciting. When it happens with a new technology or platform, it's natural for someone to catch a case of GMOOT (Give Me One Of Those). It's easy to start with the ideation process, usually in the form of an unfocused brainstorming session. Instead start with asking the right questions--what's our customers' job-to-be-done and how can the technology can help them get it done better?