The first and only jobs-to-be-done product management software
The first thing you should know about us is that we want you to win in your market. It's why we built thrv. Your success is our passion. We are product people with decades of experience working with product teams in companies from small start-ups to the largest Fortune 500 companies. We built thrv to help you win because we know it works. We are based in Marin County, just north of San Francisco, California.
Founder & CEO, Jay Haynes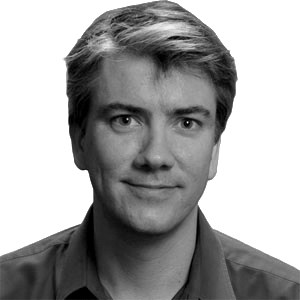 Meet our Founder & CEO, Jay Haynes.
thrv was founded by Jay Haynes, an award-winning entrepreneur and an executive with 25 years of software and investing experience. You can connect with Jay on LinkedIn.
thrv is the result of Jay's work using jobs-to-be-done methods with product teams at Fortune 500 corporations, private-equity sponsored companies, and venture-backed start-ups.
With a wide range of experience from working as an investment professional at legendary private equity firm GTCR to working as a product manager at Microsoft to serving as CEO of Strategyn, Jay has seen first-hand the problems that executives and product teams confront when trying to satisfy customers and generate equity value for shareholders.
Jay is an innovation thought-leader who has contributed significant advancements to jobs-to-be-done methods. Jay's advancements enable product teams to dramatically increase their effectiveness in using jobs-to-be-done to reduce roadmap risk, accelerate revenue growth, and generate superior equity value.
thrv was created from Jay's years of experience working with CEOs, boards, and product teams in a diverse range of industries from B2B to B2C to medical.
Jay graduated Phi Beta Kappa with highest honors from Brown University, and he received his MBA with distinction from Harvard Business School.
Partner, Jared Ranere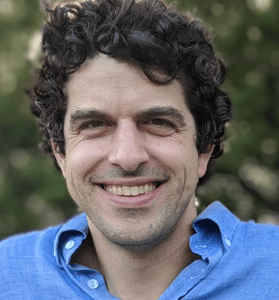 Meet our Partner, Jared Ranere.
As a Partner at thrv, Jared has implemented Jobs-to-be-Done at dozens of companies from Fortune 500s to private equity portfolio companies to startups. In the process, Jared has advanced Jobs Theory and thrv's method. Before joining thrv, Jared was the CEO and Co- Founder of Brief, an app that helped freelancers get new business by making it faster and easier to build relationships with potential customers.
Prior to Brief, Jared was the Director of Consumer Product at Patch, AOL's hyperlocal news network. Jared led a team that was responsible for the reading, writing and sharing features across all platforms: desktop and mobile web, iOS and Android.
Before leading Consumer Product, Jared was the National Aggregation Editor at Patch where he implemented a strategy that brought the 1,000+ Patch editors from doing zero aggregation to thousands of aggregated items per week. This role was a natural extension of the work Jared had done at Outside.in (a hyperlocal news aggregator) joining as the 8th employee and building the company until AOL/ Patch acquired it in 2011.
At Outside.in, Jared was the VP of Partner Relations. In this role, Jared developed partnerships with dozens of major American news outlets to deliver hyperlocal blog content to mainstream news websites.
Jared graduated with honors from The University of Chicago and lives in Concord, MA with his wife and twins.
After graduating college, Jared spent 4 years as director, writer, and producer for the stage, working at The St. Louis Muny (Associate Producer for 3 seasons), Steppenwolf Theater, The Paper Mill Playhouse, and Northlight Theater among others.
Contact Info
jared@thrv.com
linkedin.com/in/jaredranere