The first and only jobs-to-be-done product management software
The first thing you should know about us is that we want you to win in your market. It's why we built thrv. Your success is our passion. We are product people with decades of experience working with product teams in companies from small start-ups to the largest Fortune 500 companies. We built thrv to help you win because we know it works. We are based in Marin County, just north of San Francisco, California.
Meet our Founder & CEO, Jay Haynes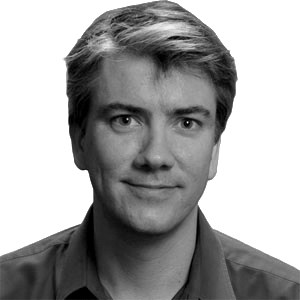 Meet our Founder & CEO, Jay Haynes.
thrv was founded by Jay Haynes, an award-winning entrepreneur and an executive with 25 years of software and investing experience. You can connect with Jay on LinkedIn.
thrv is the result of Jay's work using jobs-to-be-done methods with product teams at Fortune 500 corporations, private-equity sponsored companies, and venture-backed start-ups.
With a wide range of experience from working as an investment professional at legendary private equity firm GTCR to working as a product manager at Microsoft to serving as CEO of Strategyn, Jay has seen first-hand the problems that executives and product teams confront when trying to satisfy customers and generate equity value for shareholders.
Jay is an innovation thought-leader who has contributed significant advancements to jobs-to-be-done methods. Jay's advancements enable product teams to dramatically increase their effectiveness in using jobs-to-be-done to reduce roadmap risk, accelerate revenue growth, and generate superior equity value.
thrv was created from Jay's years of experience working with CEOs, boards, and product teams in a diverse range of industries from B2B to B2C to medical.
Jay graduated Phi Beta Kappa with highest honors from Brown University, and he received his MBA with distinction from Harvard Business School.