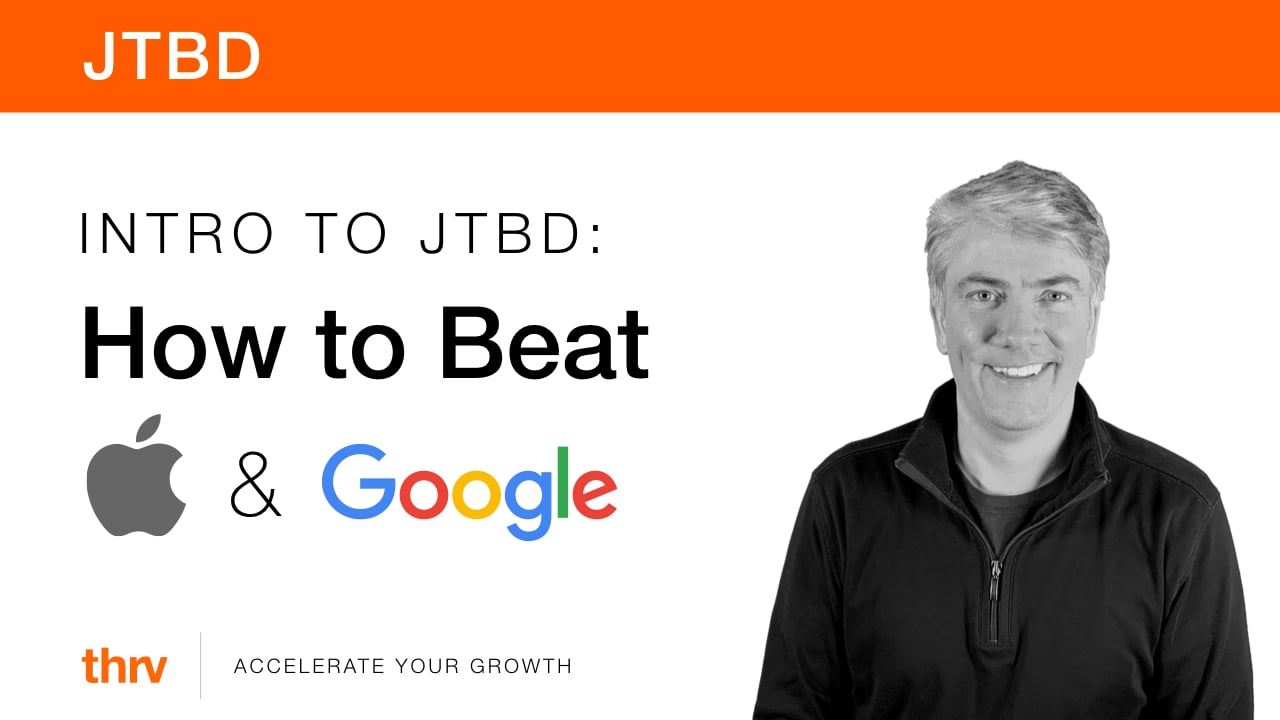 We are excited to launch our #JTBD YouTube channel today to help your product team use Jobs-to-be-Done innovation methods. Our first 15-minute video covers all the basics of JTBD and shows how you can use JTBD to beat your competitors.
Imagine you are on a product, marketing or sales team and your mission is to beat Apple and Google. How would you do it?
Using JTBD to Reveal Competitor Weaknesses
A good way to test if product management or innovation methods will work for your company is to apply it to your competitors. Does it help you reveal competitive weaknesses? Does it help you identify unmet customer needs? Does it help you generate and prioritize the best product ideas for your product roadmap?
In this short video, you will learn how to use JTBD to beat even the most feared competitors, like Apple and Google. We use Apple and Google Maps as our example competitors because they are two of the most successful competitors in history and they seem impossible to beat.
However, JTBD methods can reveal weaknesses in even the most successful competitors. Jobs theory shows that your customer is not buying your product, they are using your product to get a job done. They make new purchases because they struggle to get their job done.
We will show you how to identify unmet customer needs using your customer's job, how to measure competitor weaknesses, and how to generate product feature ideas that will create more customer value and help you win in your market. JTBD will help you and your team gain agreement faster on the best product ideas for your roadmap and come up with the best marketing messages.
Listen to Our Podcast!
You can listen to this episode of our "How Would You Beat?" podcast on Spotify, Apple, and YouTube. We will be posting more videos to help you use JTBD at your company. If you enjoy this video, please share it and like it on YouTube.
To learn more about JTBD methods, why your customers are struggling to get their job done, or how to beat your competitors, contact us at thrv today.