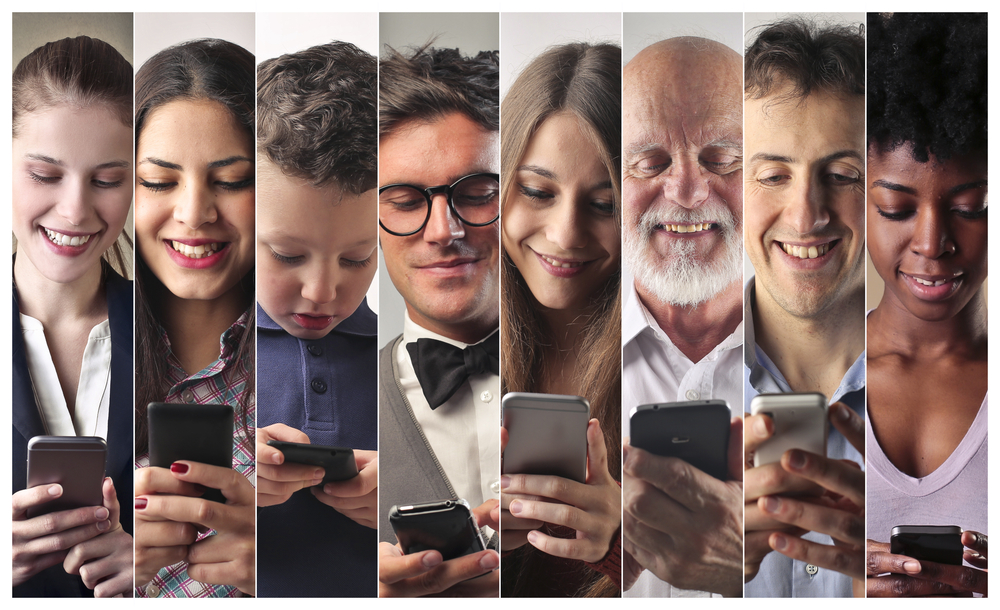 What is targeted messaging? Why is it important to your product, marketing and sales teams? How do you use jobs-to-be-done to deliver effective targeted messages?
Companies frequently make the mistake of creating messages about their product's features or technologies. For example, software companies love to message about their artificial intelligence or machine learning algorithms. Messaging to technologies or features is a mistake. Why? Because your customers don't care about your product or your technology. They care about what the technology or features can do for them. Do you think your customers really care about your machine learning algorithms? Trust me, they absolutely do not. No one wakes up in the morning and says "Gee, I wish I had a machine learning algorithm today." This isn't a human goal.
"Our machine learning algorithms are the most advanced in the world!" is an absolutely terrible marketing message. Who cares about this? No one.
Uncovering Unmet Customer Needs
What your customers care about is how does any new technology or feature help them get their job done (i.e. achieve their goal) faster, more accurately, and with less effort than the current competitive solutions in the market. In other words, your customers care if your product satisfies their unmet needs. If your machine learning algorithm does that, then great! Your targeted messages should explain how it does that, not what your technology is.
Generating your targeted messaging involves uncovering unmet customer needs in your customers' job. The jobs-to-be-done framework shows that every JTBD is a goal that has steps that a customer has to take to get the job done. And each step has variables and actions (customer needs) that your customer has to take to get a job step done. (For more on identifying job steps and your customer's needs, check out our YouTube channel.)
For example, in getting to a destination on time, one of the job steps it to plan the stops and one of the customer needs is to determine the optimal sequence of stops. If this is an unmet need (which you can determine with a quantitative survey), then your messages should target this need.
Transforming Negative Emotions
Your messages should also explain how you are transforming your customers' emotions -- particularly their negative emotions -- into positive feelings when they have to get a functional job done. For example, if determining the optimal sequence of stops is an unmet customer need and feeling anxious about being late is a negative emotion, then your messages should explain how your machine learning algorithms satisfy this need and transform your customer's negative emotions (like anxiety) into positive feelings (like confidence).
Here is an example message using an unmet need: "Our machine learning algorithms automatically arrange your busy day in the optimal order to keep you on time, confident and relaxed." See the difference? Ideally you wouldn't even mention your "machine learning algorithms" at all.
Wherever you distribute your messages -- via Google Ads, social media, and/or personalized emails -- they should convey your intent to help your customers get the functional job done and overcome the anxiety, worries and concerns associated with executing their job.
This is how you can build a personalized experience that will resonate with your customers. They'll understand what your product is doing for them, regardless of the technologies or features in your product.
Who Are Your Customers?
What do your customers value, either in their personal or professional lives? Start by identifying your customers. Are you targeting consumers like parents, or single people? Retirees, or travelers and vacationers? Or, are you targeting businesses? What part of the business are you targeting? Are you focused on the financial executives, operations or human resources? You can be even more specific by targeting certain industries, such as aviation, travel and leisure, finance or automotive. If you're in a medical market, who are you targeting? For instance, you could be going after patients with certain conditions, surgeons, nurses or hospital administrators.
Once you understand who your customer is -- and you realize your customers are real people with real goals they are trying to achieve -- then you can begin to segment your market. Parents need to get a baby to sleep through the night. Diabetic patients need to obtain a blood sample. Aviation directors need to ensure their aircraft are air-worthy. Understanding your customer and their job will help you identify all the different needs in that job. The customers' needs are the variables that a customer should know about in order to get the job done.
Let's return to the example job of "getting to a destination on time," and the unmet need of determining the optimal sequence of stops on their route. You can see why this is an unmet need because if you're a busy person and you have multiple stops throughout the day, you'll want to follow the optimal sequence of stops to make sure you're going to be on time. If you're not going to be on time to an important work meeting, that creates anxiety.
In this case, a targeted message would explain that your new solution can automatically sync with a user's calendar, ensuring their meetings and appointments are in the right order and helping to keep them on time. If they're not going to be on time because of traffic, construction or some other delay, then your product would notify them of this. A goal of your message should be to help them overcome their anxiety about being late and make them more confident they're going to be on time.
If it takes too much effort for them to satisfy these needs, then you'll know the need is unmet. Make sure your targeted messages explicitly explain how you satisfy the unmet need. To learn more about using JTBD to create targeting messaging for your customers, contact thrv today and try our free online course.