thrv is trusted by leading companies
Your customers' Job-to-be-Done is the key to
growth-powered equity value creation
Your customers don't want your product. They want to get their job done. This is the foundational JTBD insight. It gives your product, marketing, and sales teams unparalleled customer focus and team alignment. Your customer's JTBD is the problem your product team needs to solve, the struggle your marketing team needs to communicate, and the solution your sales team needs to sell.
Jobs-to-be-Done (JTBD)
Powered with AI
thrv's JTDB platform is powered by AI in order to reduce research time and generate actionable insights. Our platform gathers customer and market insights that align your product, marketing, and sales teams with your customer unmet needs.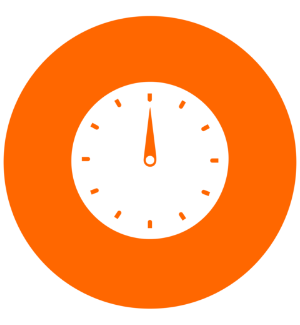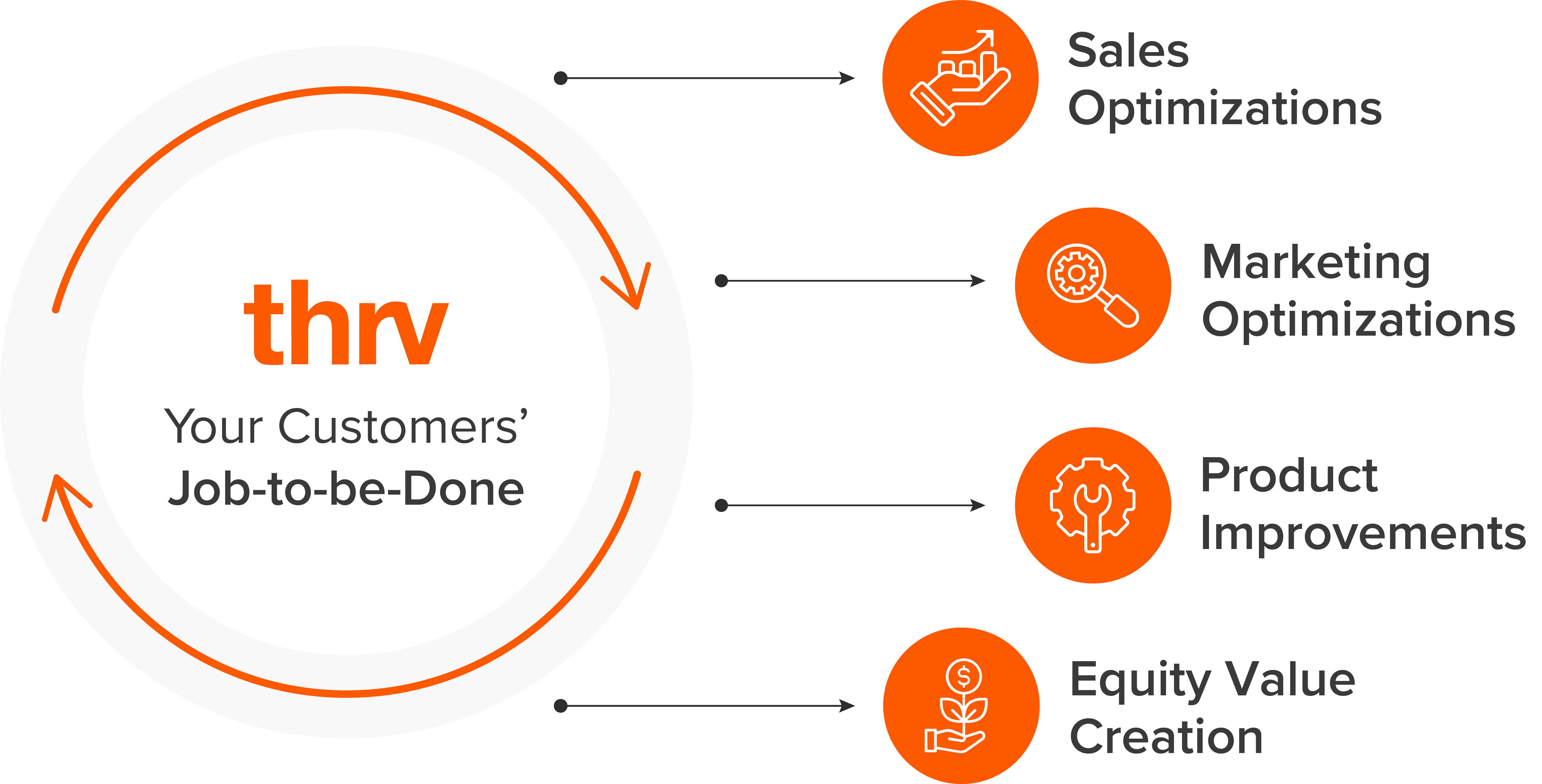 JTBD Starting Point
Sales Optimizations
Marketing Optimizations
Product Improvements
Equity Value Creation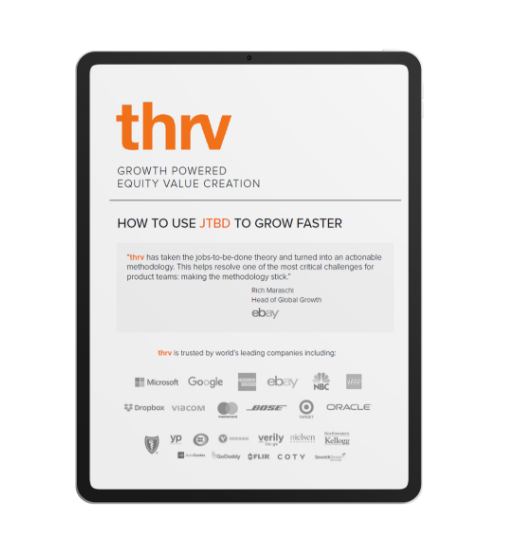 Learn How To Use JTBD To Grow Faster
Our Executive White Paper details our JTBD method. In just 15 pages, it explains what JTBD is, how to use it, and why it is valuable. You will learn the details of how JTBD accelerates your growth, increases your valuation multiple, and generates superior equity returns faster and with less risk.